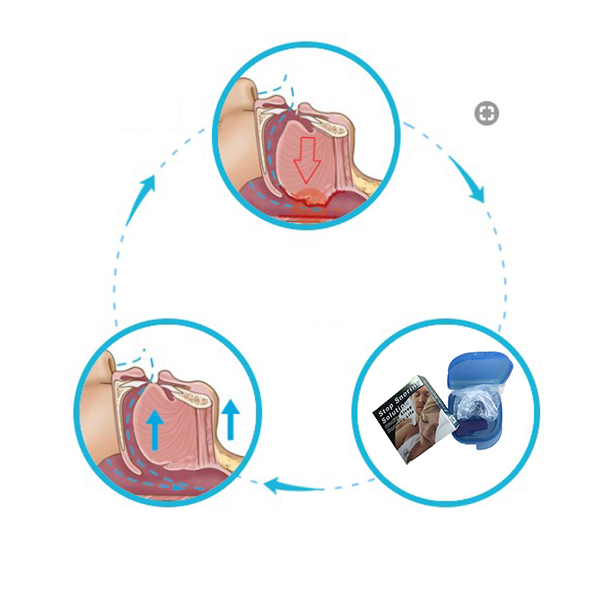 The first choice for many snorers – and arguably the most successful category on the market today – is the mouthpiece.
They are an established technology, have little to no negative side effects, and some are even put through their paces via clinical trials before release.
Mouthpieces are one of the most established and proven devices around. Doctors, dentists, and developers alike have had a lot of time to get any kinks worked out, which can only be a good thing for us, the consumer.
Stop Snoring Solution was created to help you get your life back! You probably don't realize the toll that snoring is taking on both you and your loved ones, but after a few days of using this device you'll notice what you have been missing for so long…
Wake up refreshed and revitalized
Works for women and men!
Small, flexible and low profile
Increase your energy through proper sleep
Enjoy the health benefits of quality sleep
No more sleepless nights!
Stop Snoring Solution addresses the problem of snoring by comfortably stabilizing the jaw and bringing it forward. 
By preventing the jaw from falling back, 

Stop Snoring Solution 

opens up the airway in the back of the throat and allows air to pass through freely without creating the harsh vibration, hence alleviating the annoying snoring noise
.
This small and surprisingly soft mouthpiece was designed by a dentist and has demonstrated both safety and effectiveness. It is designed to be comfortable, easy to use, and enables freedom of jaw movement so you can sleep with your mouth open or closed.